Variable pitch propeller hub VPP-3-50 (ВИШ-3-50) Reversible
This particular model of variable pitch prop hub is designed to install on airboat, hovercraft, aerosleigh, ultralight seaplanes, flarecrafts (WIG). Direct current electric motor with planetary gear is built in propeller hub. Electric motor is powered through a system of carbon brushes and contact rings. Rotation of the electric motor is converted by means of screw-and-nut transmission into linear motion of carriage, in turn the carriage via rods rotate blade holders. The use of variable pitch propeller increases the efficiency of engine and allows to change the speed, brake and move astern.
If you have any questions please email to This email address is being protected from spambots. You need JavaScript enabled to view it. or write your message in the form below and correctly fill your email in the corresponding box otherwise we won't receive your message
Description
Specification:
Max. angle of blade rotation – 50˚
Max. engine power – 140 hp
Weight of hub (without blades) – 5,5 kg
Blade rotation speed - 10˚/sec
Voltage – 11-14V
Power consumption – 80W
Max. current – 15A
Variable pitch prop hub set content:
Mounting studs of AISI 4140H – 6pcs
Crown nut – 6pcs
Nylon lock nut – 6pcs
Carbon brushes – 1 unit
Hub set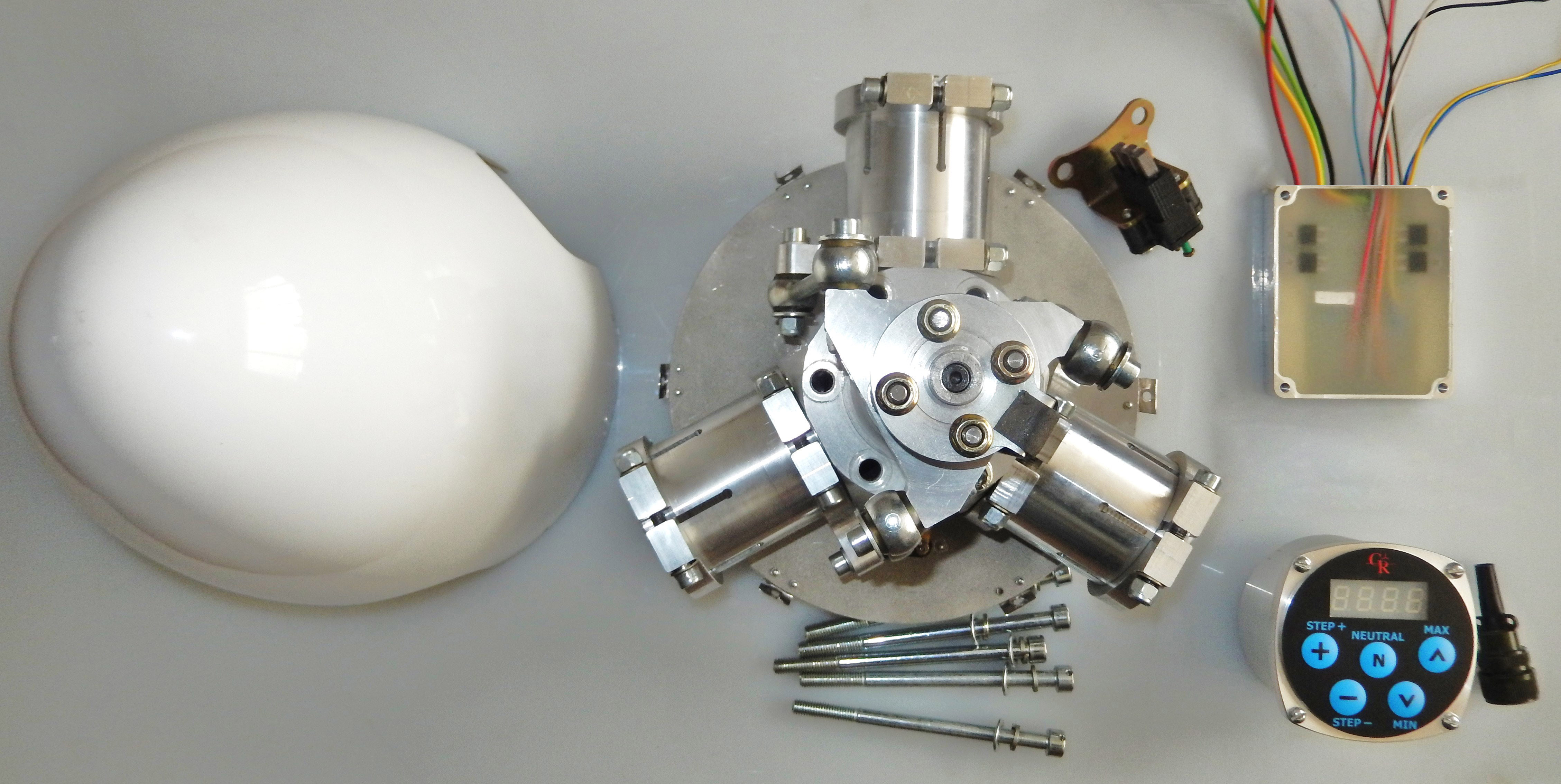 Propeller pitch control.
Airboat, hovercraft and aerosleigh application
We have designed engine control knob especially for watercraft and aerosleigh application, which simultaneously control engine throttle and propeller pitch. Moving engine control knob you can put blades in three positions: forward, neutral and reverse. Thus reverse can be used to stop the vessel or move astern.
Large handle is convenient to grip by the hand in gloves or mittens. The handle is securely fixed in the set position.
Engine control knob can be supplied separately without VPP sensors to use as throttle control lever.
Ultralight seaplanes and flarecrafts (WIG) application
For ultralight aircraft the reverse function and step-by-step pitch control is realized by means of control board which has the button on side face, the reverse function is activated by double pushing of button REV in order to prevent accidental activation of the reverse. Buttons on the face of control board allow to change propeller pitch in 2˚ increments in standard configuration, optionally we can set any increment. Also user can set max and min propeller pitch just with a press of a button.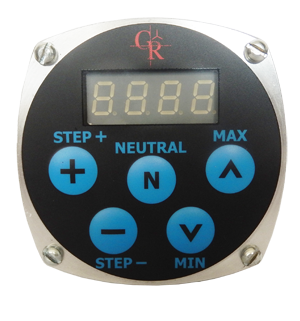 In all the above cases propeller pitch is controlled via Electronic control unit.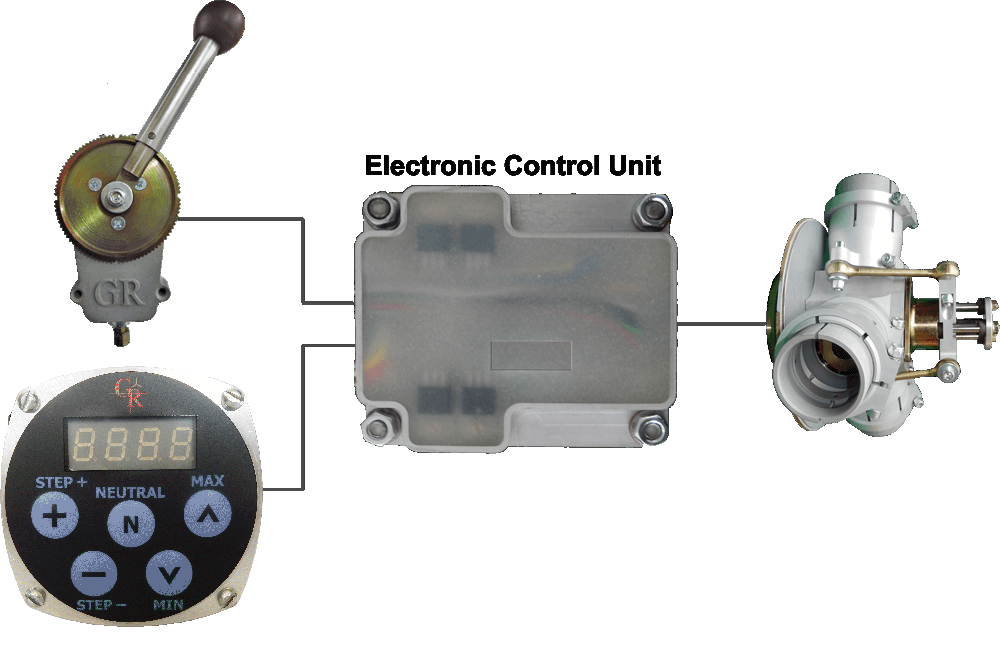 Optionally we can supply propeller hub with the blades of well-known manufacturer Lugaprop.
Gallery