Belt Reduction Drive R-L15 conversion kits for Honda L15 engine
This particular model of Belt Reduction Drive is designed for Honda L15 engine conversion in order to install propeller. Belt Reduction Drive R-L15 can be used on airboat, hovercraft, aerosleighs and ultralight aircraft. For aircraft application we recommend to use Kevlar reinforced toothed belt. Belt Reduction Drive has tensioner of eccentric type.
Features of belt redrive:

Low noise

No oil change needed, just need to check belt tension.

Wear of belt is clearly visible without any disassemble

Easy to maintain - checking belt tension, belt replacement


More distance between axis


Belt breaking does not lead to mechanical damage to the gear housing and surrounding structures
If you have any questions please email to This email address is being protected from spambots. You need JavaScript enabled to view it. or write your message in the form below and correctly fill your email in the corresponding box otherwise we won't receive your message
Description
Specification:
Max. engine power – 120 hp
Weight with cover - 17,6 kg
Available reduction ratio - 3; 2,87; 2,75; 2,64; 2,53; 2,43; 2,33; 2,24; 2,16; 2,08; 2
Flange designed for propeller installation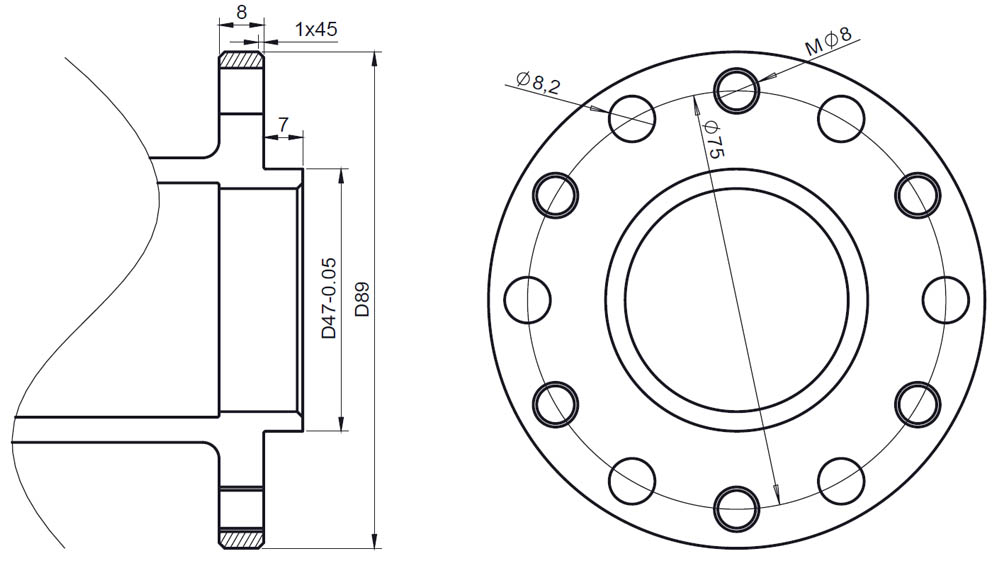 Reliable and simple design provides high performance and easy maintenance.
All surfaces of belt reduction drive are processed by CNC machine tool.
Belt reduction drive R-L15 set includes:
Lightweight flywheel with damper.

Plug of engine cooling system

Gallery